Hot Sauce of the Month February 2018
Bacon Hot Sauce: February 2018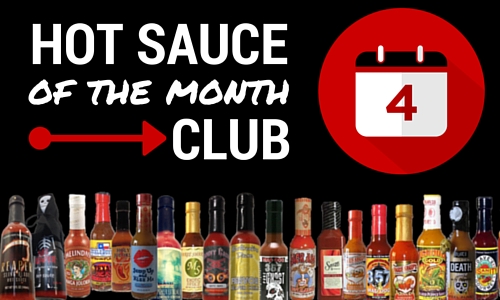 February's Sauce of the Month for the "Surprise Me" club is Bacon Hot Sauce, by Sauce Crafter's. This sauce doesn't pack a ton of heat, but I chose it for this month because of its unique flavor.
Sauce Overview
Bacon Hot Sauce contains New Mexico Chili, Cayenne, and bacon flavor, so it gets its heat from real peppers rather than from a bitter pepper extract. I think that hot sauce and bacon make a great combination, so the concept of this sauce seems like a no-brainer to me.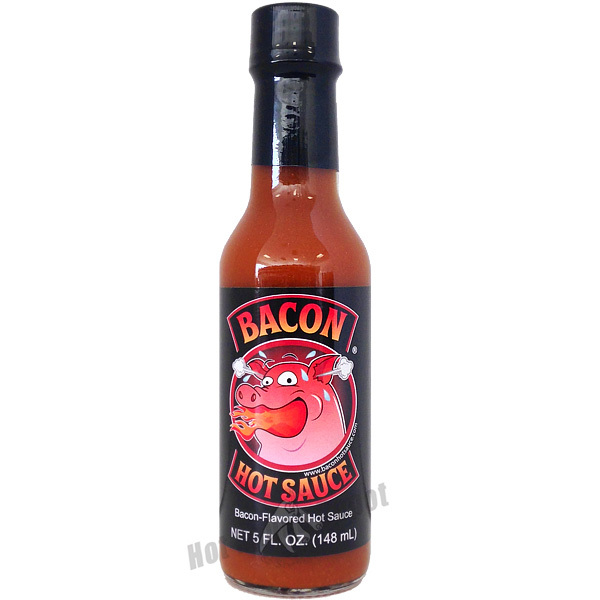 Who Makes It
Bacon Hot Sauce is made by Sauce Crafters, who have been producing award-winning sauces for over 20 years and are based out of Florida. They tend to go make sauces with memorable names and labels, from Anal Angst to Satan's Blood.

What It Tastes Like
It's not a super hot sauce, and while there is some bacon flavor, it's not overwhelming. It's got a nice smokiness to it that would be great mixed with mashed potatoes or on wings.

Tip of the Month
This is great with scrambled eggs or in a Bloody Mary, but it also makes a unique and tasty cheese ball appetizer! Here's a recipe for a Bacon Cheese Ball that you can put out at parties and serve with crackers and veggies:
Ingredients
- Two 8-oz. packages of cream cheese
- 1/2 - 1 tsp Bacon Hot Sauce (or more) to taste
- 1 tsp Worcestershire Sauce
- 1/2 tsp garlic powder
- 1 package chopped pecans
Directions
1. Let cheese soften in a large bowl. Then add all ingredients except pecans.
2. Beat on medium speed (or with a wooden spoon) until all ingredients are mixed well.
3. Shape mixture into one large ball.
4. Roll the ball into the pecans until covered, and then chill for 8 hours.
5. Serve with vegetables and/or crackers.
6. Enjoy!
Thanks again for being a part of the club! See you next month!

Don't forget that you also receive 5% off retail pricing on all products you buy--even if they're already on sale! Just log into your account, choose your items, and your discount is automatically applied at checkout. Your 5% off discount is good through the entire duration of your membership.